SMALL PDF  – good if you are in a hurry; no need to download anything; you can use it on your work computer. Also available as a chrome app for chrome users.
How to split pdf and extract pages? Easy peasy, trust me.  Have a look .
My opinion: 5/5
2. I LOVE PDF –  no need to install a set up program; little bit more limited I think but also nice.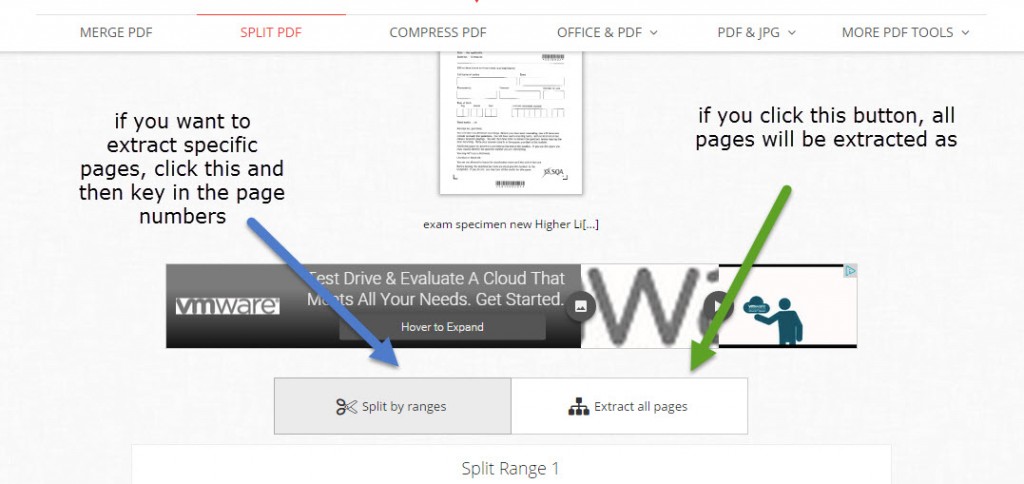 My opinion: 4/5
3. SEJDA –  very nice layout; no need to set it up. Free to a certain extent (see https://www.sejda.com/pricing). Nice feature of converting A3 into A4 J
My opinion: 4/5